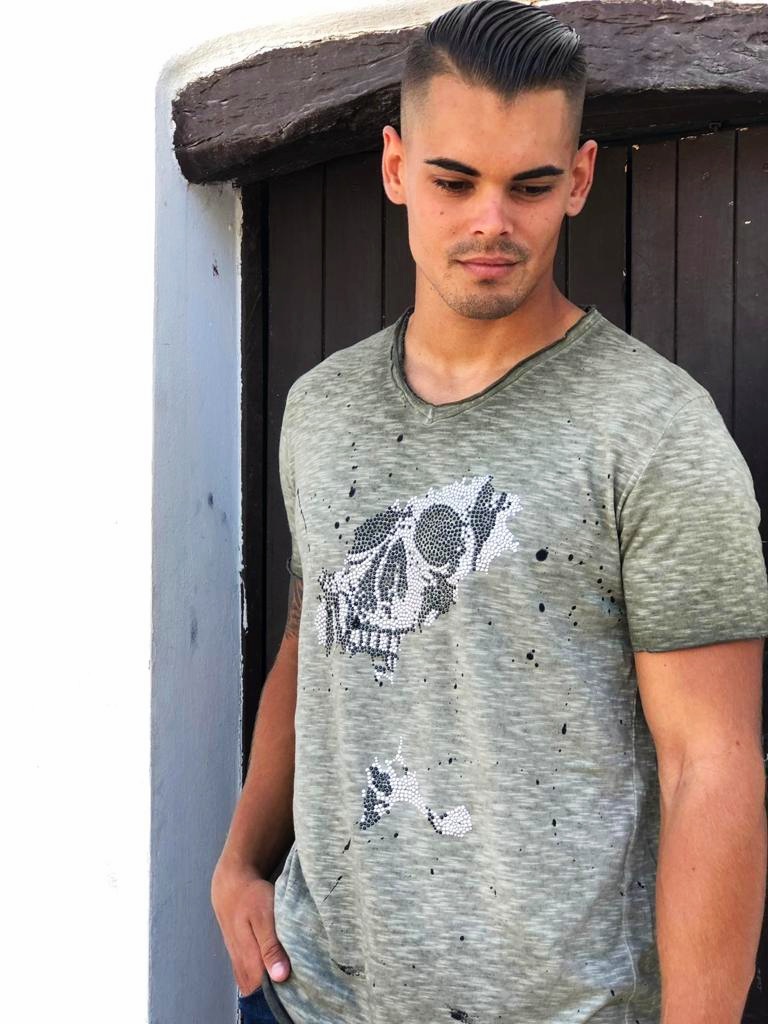 IBZ Skull green
Camiseta de algodón 100% con un acabado gastado y efectos de lavados especiales. Cuello pico, mangas y bajos sin rematar. Corte regular. Pieza pintada a mano, lo cual cada camiseta es diferente a la otra.
Specially customized with the best quality stones and details. Hand printed item.
Garment with a unique vintage aspect. In order to obtain this vintage effect we have used a special process which consists in dyeing and washing the product after its fabrication.