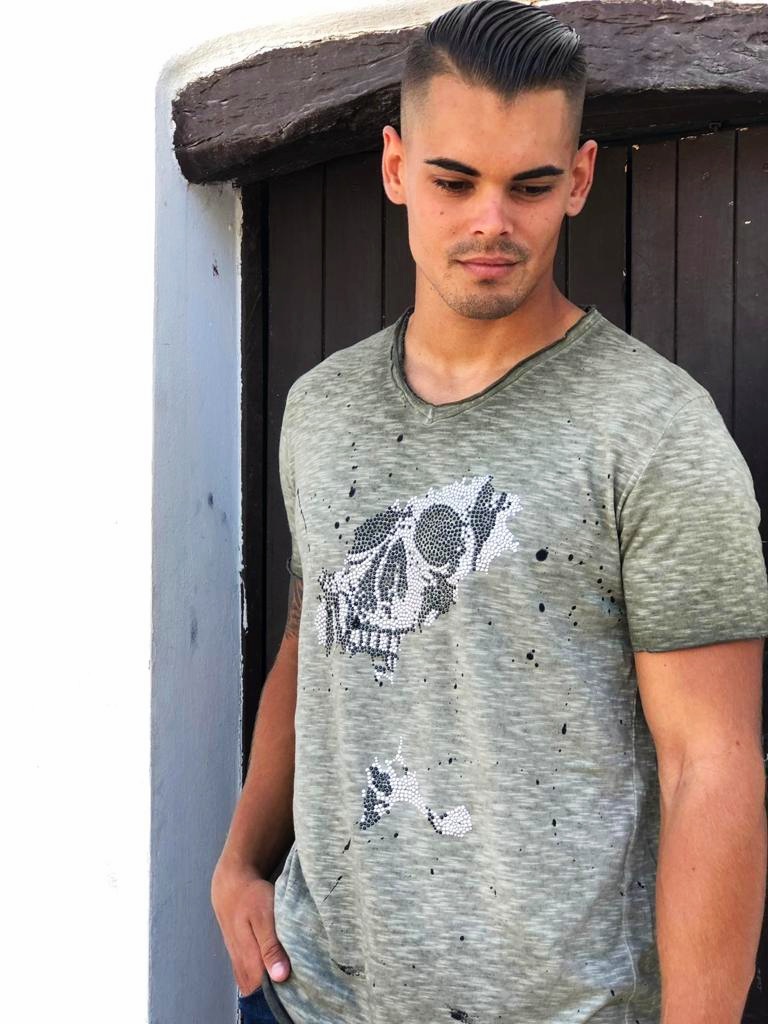 IBZ Skull green
100% cotton t-shirt with a worn finish and special wash effects. V-neck, sleeves and the bottom of the shirt have raw finishes. Each garment is unique and different, due to the detail of hand painted. Regular-long cut. Specially customized with the best quality stones and details. Natural shapes and fabrications featuring raw finishes complete the signature Ibiza-Stones aesthetic.
The model is 1,80 high and fits L size.
Camiseta 100% algodón con acabado desgastado y efectos especiales de lavado. Cuello pico, mangas y la parte inferior de la camisa sin rematar. Cada prenda es única y diferente, debido al detalle del pintado a mano. Corte regular-largo. Especialmente personalizado con piedras y detalles de la mejor calidad. Las formas y fabricaciones naturales con acabados en bruto completan la estética característica de Ibiza-Stones.
El modelo mide 1,80 y usa talla L.
Garment with a unique vintage aspect. In order to obtain this vintage effect we have used a special process which consists in dyeing and washing the product after its fabrication.
also,